OUR RECOMMENDED Johnson & Johnson PRODUCTS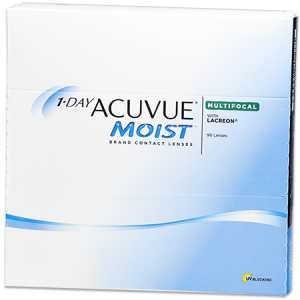 1-DAY ACUVUE® MOIST Multifocal
Product Overview 1-Day ACUVUE® MOIST MULTIFOCAL Contact Lenses are uniquely designed to provide crisp, clear, reliable vision at all distances enabling your presbyopic patients to continue to see distance, intermediate and near tasks. Patients can continue wearing contact lenses to do the things they love. #1 selling Daily Disposable Contact Lens Brand in the World. Blocks approximately ...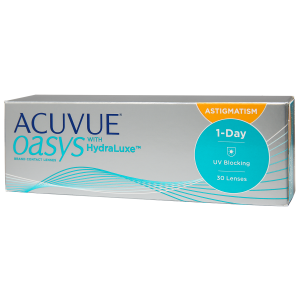 ACUVUE OASYS® 1-Day for Astigmatism
ACUVUE OASYS® 1-DAY for ASTIGMATISM Brand Contact Lenses are designed with Hydraluxe™ Technology to help make the feeling of tired eyes a thing of the past. The design of these daily contacts for astigmatism also help to provide clear, consistent, stable vision all day long—whether you're relaxing on the couch or playing sports. KEY FEATURES These daily d ...
OUR

Johnson & Johnson PRODUCTS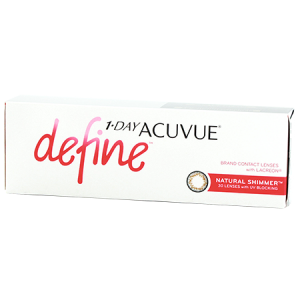 1-DAY ACUVUE® DEFINE®
Product Overview 1-DAY ACUVUE® DEFINE® Brand Contact Lenses with LACREON® Technology are made with BEAUTY WRAPPED IN COMFORT™ Technology. Patients can experience a color boost in five different designs. Built on the 1-DAY ACUVUE® MOIST Contact Lenses with LACREON® Technology platform. Available in five effects that uniquely complement each iris: NATURAL SPARKLE®, NAT ...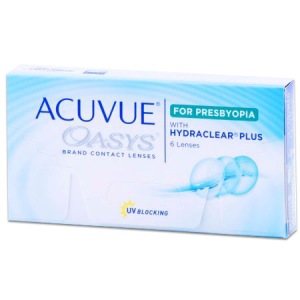 ACUVUE OASYS® for PRESBYOPIA
Product Overview ACUVUE OASYS® for Presbyopia is a multifocal contact lens that combines a unique optical design with the exceptional comfort of HYDRACLEAR® PLUS Technology. The result is a multifocal lens that can keep up with patients who are on the go. Uses increased network bonding to mimic mucins. Increased lens diameter to help ensure full limbal coverage during blinking. Blocks &gt ...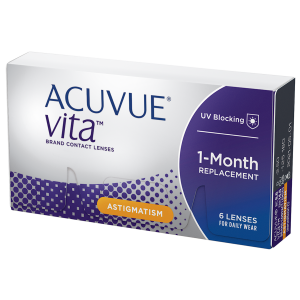 ACUVUE VITA® for Astigmatism
Product Overview ACUVUE® VITA® for ASTIGMATISM with HydraMax™ Technology is a monthly toric lens for patients who want a full month of comfortable wear from their lenses. It is a non-coated silicone hydrogel formulation balanced to help maximize and maintain hydration throughout the lens. It also features BLINK STABILIZED® Design which functions with the natural eyelid movements ...