OUR RECOMMENDED CooperVision PRODUCTS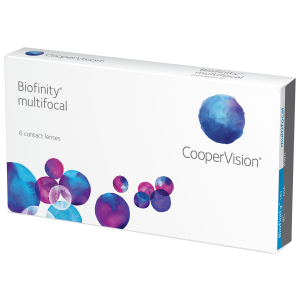 Biofinity® Multifocal
Over 40? Meet your premium multifocal contact lenses. AT A GLANCE Monthly replacement Focus close up, far away and in-between Lenses stay moist and comfortable Naturally wettable so you're less likely to need additional wetting drops Focus Up Close, Far Away and In-Between Once we reach age 40 to 45, our eyes lose the ability to focus on objects that are up close—especially in low-light si ...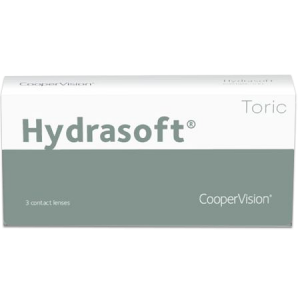 Hydrasoft® toric
Do you have a challenging astigmatic condition? AT A GLANCE Over 20,000,000 available parameter combinations—more than any other custom toric lens Crisp, clear optics and high durability Quarterly or yearly replacement CooperVision® Hydrasoft® toric soft contact lenses are made for people like you. These lenses are custom made according to your specific prescription, giving you the ...
OUR

CooperVision PRODUCTS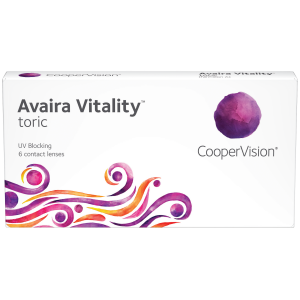 Avaira Vitality™ Toric
It's time to improve your routine. Say goodbye to blurry vision from your astigmatism, and meet Avaira Vitality™ toric. AT A GLANCE 2-week replacement schedule Long-lasting comfort The healthiest1 soft contact lens material Optimized Toric Lens Geometry™ Highest class of UV protection2 to protect your eyes from harmful UV rays Uniform fit. Day after day. Avaira Vitality™ ...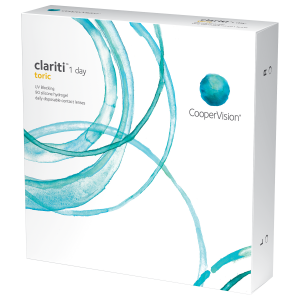 Clariti™ 1-day Toric
Correct your astigmatism the healthier way with silicone hydrogel, daily disposable lenses. AT A GLANCE Ease and convenience Whiter, brighter eyes Vision correction for astigmatism Amazing affordability Moisture means comfort UV protection** Oh, happy day. Winner of the Contact Lens Product of the Year at the 2012 Optician Awards, clariti® 1 day toric contact lenses let you enjoy all the con ...